Back
ODU students compete in international RobotX competition
via Wavy TV 10 News (Virginia)
---
NORFOLK, Va. (WAVY) – While many Old Dominion University students were studying for finals last month, one group was in Hawaii for a robotics competition.
The group competed against more than a dozen other teams from all over the world with their innovative autonomous boat.
They've worked closely with the Office of Naval Research (ONR) to develop this project. They donated the boat frame and the students developed and engineered a way for someone to use the boat without anyone controlling it on the water.
This was the students' first year going and while they didn't win, they still went home with more than $3,500.
"You go through your classes and you learn these skills and you learn certain methods, but you don't really get to put them to use," said ODU student, Andrea Robey.
Robey spent her finals week last month in Hawaii putting everything she's learned in class at ODU to work on an unmanned boat.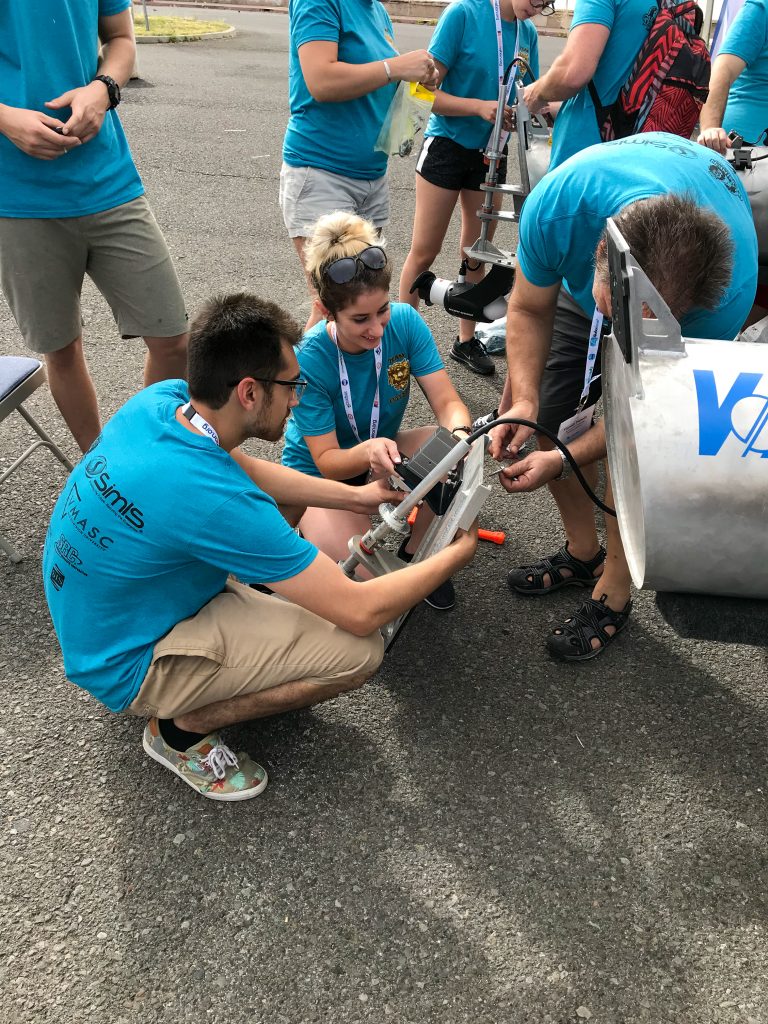 "It requires a lot of hardware implementation electrical. Pretty much a confluence of every type of engineering you can think of," Robey said.
Robey along with five other students engineered and developed a 16 foot long and eight foot wide machine to operate autonomously.
Each team was required to equip their vessel with hardware, software, sensors, propulsion and control systems. The vessel had to be programmed to make independent decisions and to complete assigned missions including navigation, object identification, obstacle avoidance and data collection.
Lead research professor for the project, Yiannis Papelis, said all those tasks can be useful for our Navy's day-to-day and special operations — but it goes further than that.