Back
New Virtual RobotX competition
---
RoboNation, in partnership with the Naval Postgraduate School and Open Robotics, announced today that applications are now being accepted for the Virtual RobotX Competition (VRX). Sponsored by the Office of Naval Research (ONR), the VRX competition is an international, university-level effort designed to broaden students' exposure to autonomy and maritime robotic technologies.
In the VRX competition, student teams will operate their vehicle in a Gazebo-based simulation environment built by Open Robotics and the Naval Postgraduate School. Students will be tasked to develop innovative solutions to ensure their virtual Unmanned Surface Vehicle (USV) can perform prescribed tasks in this environment. Tasks for this competition have been derived from RoboNation's Maritime RobotX Challenge.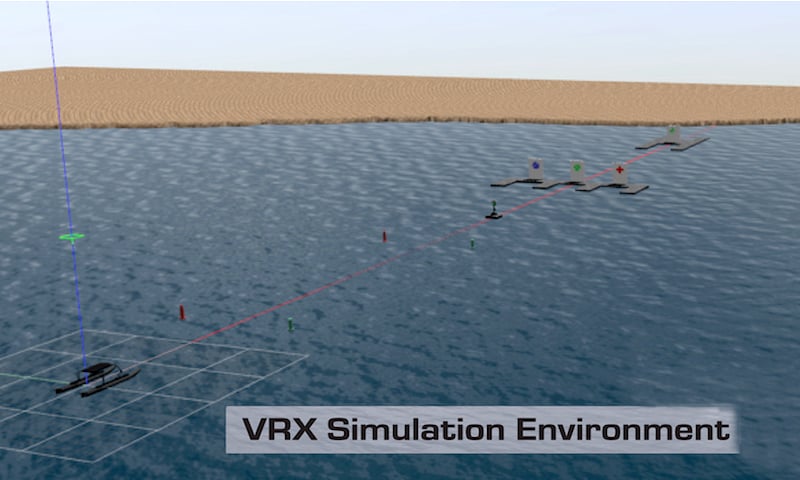 Robotic teams from around the world are encouraged to apply for the VRX competition. As part of the application process, teams will provide information on their past history in robotic competitions and the impact they hope to achieve by competing in VRX.
---