Program
RobotX Challenge 2022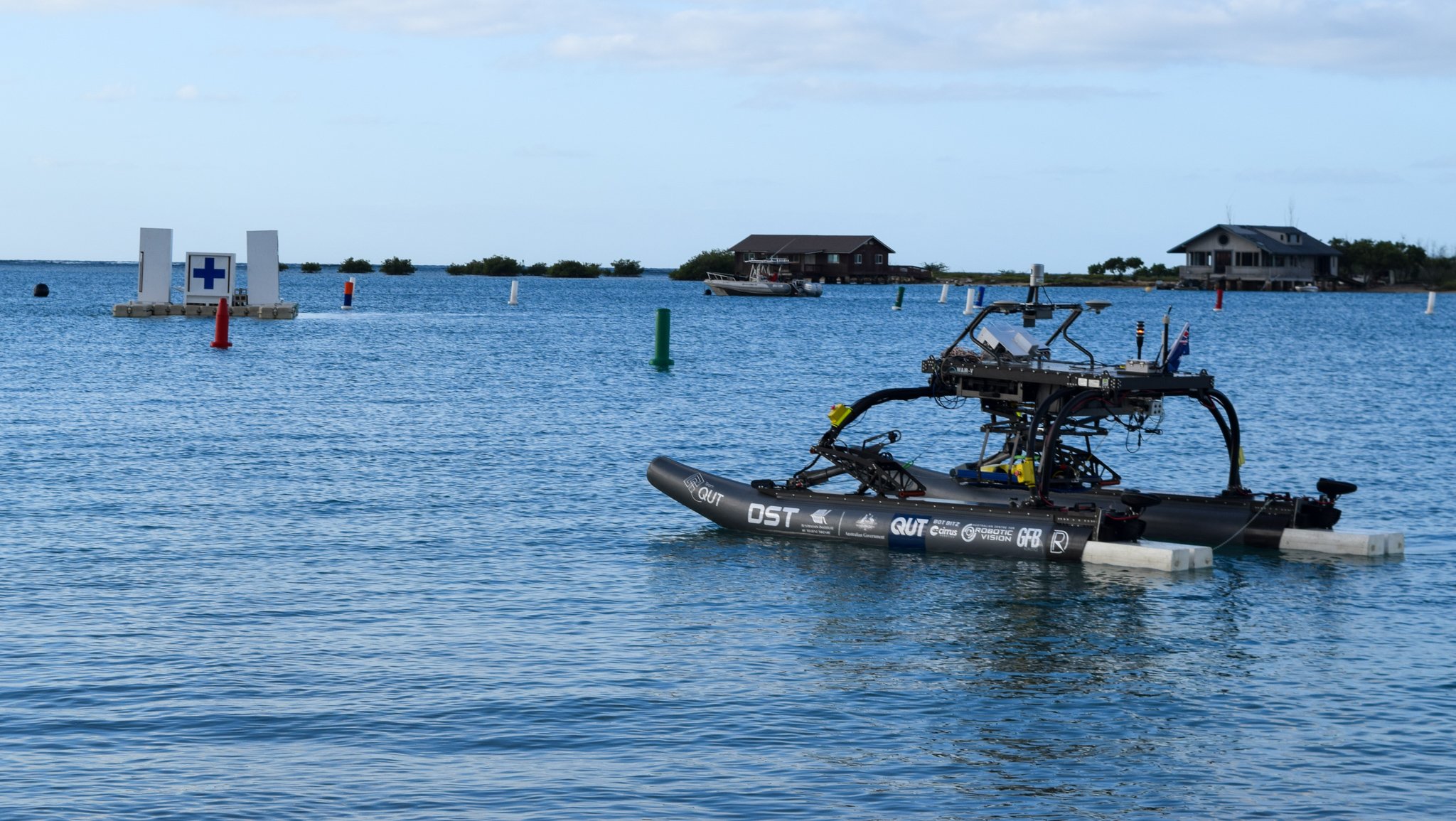 Ahoy explorers! It's time to take maritime robotics and autonomy to the next level. Let us introduce you to the Maritime RobotX Challenge.
The Maritime RobotX Challenge is an international, university-level competition designed to foster student interest in autonomous robotic systems operating in the maritime domain, with an emphasis on the science and engineering of cooperative autonomy. This competition facilitates the building of international relationships between students, academic institutions, and industry partners.
Gather your bearings and set out on this systems engineering journey where you will get the opportunity to broaden your exposure to autonomy and robotic technologies by developing a maritime system using the WAM-V surface craft manufactured by Marine Advanced Robotics.
Are you ready to take on the 4th RobotX Challenge? Start with reviewing the rules and task descriptions and then fill out the intent to compete form.
👆 Hit the button to sign up!
RoboNation, in collaboration with the United States Office of Naval Research (ONR) and the Australian Defence Science and Technology Group (DST) is pleased to announce that the 2022 Maritime RobotX Challenge will take place at the Sydney International Regatta Centre from November 11 – 17, 2022. Click here to keep reading the announcement.
Apply for a Free WAM-V | Applications Now Closed
Check back on June 18 for Results!
Resources
2022 Rules and Requirements
The Rules and Requirements document presents the rules and safety requirements for the 2022 RobotX Challenge. 
Download PDF
2022 Task Descriptions and Specifications
The Task Descriptions and Specifications document provides descriptions of the tasks for the 2022 RobotX Challenge.  
Download PDF
2022 Radio Communication Restrictions
For the Maritime RobotX Challenge in 2022, radio communication will be managed under the restrictions laid out in the Radio Communication Class Licenses controlled by the Australian Communication and Media Authority (ACMA). This Radio Communication document provides teams with all the information on the relevant class licenses.
Download PDF
Community Hour - Monthly Community Calls
Join us each month to learn more about the competition season and to engage with other competitors. We are anxious and excited to see your returning face, as well as some new ones.
Does all this sound awesome? Find out more.
Interested in RobotX? Let's get this metaphorical-automated-vehicle on the right track with your name, email and area of interest.